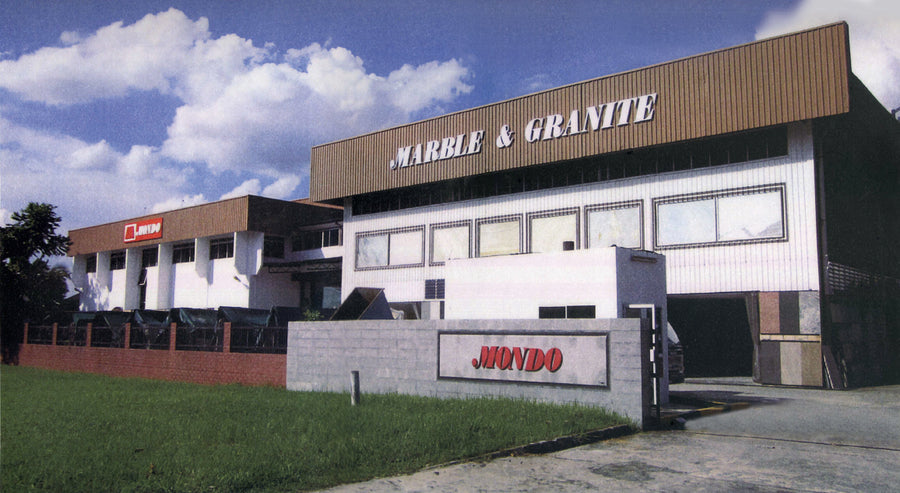 MONDO began its love affair with stone in the 1980s in a humble workshop and has since grown to become a well recognized brand name for quality marble and granite.

Visit our factory today and have an uninhibited look at our extensive stone range and you will sense the beauty and personality embodied in each stone type. The ways in which you can use these extraordinary gifts of nature are just as unlimited as your imagination.

MONDO, where your dreams become reality.
Visit Us
We plan to make our company the distribution centre for marble and granite within the South East Asian region and strive to provide industry leading excellence in customer service and product quality to our existing and future customers.
Grow

Grow our business both locally and in the region by developing capabilities to better serve the needs of our customers whilst offering excellence and value in all that we do.

Improve

Maintain a financially strong company that allows us to invest in capital expenditures, like improvements in procurement quality, production capacity and availability of production space, which is crucial to maintaining the company's competitive edge.

Inspire

Aim to inspire our people and business partners to contribute to the best of their abilities through the offering of opportunities for personal development and success.

Lead

Lead by example as a responsible, trustworthy, and sustainable company making a difference in the stone manufacturing industry.